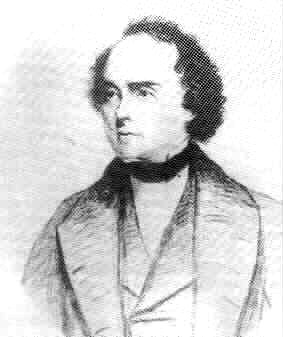 When he was only sixteen years of age his parents separated due to the drunkeness of his father. This caused a rift between father and son that took many years to heal. Charles was forced to look for employment as the now fatherless family was in very poor circumstances. After the first season, in which he had a moderate success, Charled departed on a provincial tour and he met up with his father in Glasgow. It was here that he and his father were reconciled. The name of Kean was a powerful 'drawing card' and after some small success in Dublin and Cork Charles resolved to try America. He played Richard III in the Park Theatre in New York in 1830 where he got a rapturous reception and he made triumphal tours of North America again in 1839 and 1846. He was now an established star who could command huge fees wherever he appeared. He was particularly popular in Dublin, Edinburgh and London. In 1831 his father died in London but, before his death Edmund had become reconciled to his wife who visited him often before his death.
Charles visited Waterford in 1836 to see the city of his birth and one can imagine his delight when the amateur actors of the city presented him with a claret jug, valued at over £100. Kean's interest in his native city was more than just a passing one. In 1837, on hearing of the accidental burning to the ground of the New Theatre Royal in Bolton Street (on April 8th, 1837), Kean wrote, on April 12th, to the manager of the theatre, Mr. F. Seymour, as follows;
Dear Sir - I deeply deplore the calamity that has befallen you, and trust sincerely my townspeople will not be behind hand in giving you every assistance in their power to extricate you from the difficulties such a loss must have occasioned you. For my part I am willing to play in a barn, if you will fit it up, and may depend on my commencing my tour with you early in June, but the precise date I cannot at present name, but in a fortnight I will arrange everything with you definitely. Cork, I think, would be the best town for the opening. In Waterford I shall be most happy to afford you my gratuitous services for a benefit, and in the hope that you will be enabled to fit up the Town Hall, and that circumstances will not turn out so badly as you anticipate.
Believe me yours truly, Charles Kean.
He married the Dublin actress Ellen Terry in 1842 and starred with her in many productions. In 1851 he managed the Prince's Theatre in London and between 1863 and 1866 he toured Australia, North America and Jamaica. He was so highly esteemed in London that a public banquet was held in his honour in 1859. He died on January 22nd, 1868, aged fifty seven years.