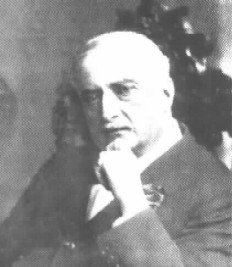 Born 1st Sep 1856, Ballytrent, County Wexford. Eldest son of William Redmond, MP for Wexford; educated at Clongowes Wood College and Trinity College Dublin. He became a clerk in the House of Commons and was called to the Irish bar in 1886.
Elected MP for New Ross in 1881, he became a devoted follower of Parnell. He made a successful political mission to Australia and America 1882–84, raising £30,000 for the Irish Party's funds.
After the the O'Shea divorce case in 1890 and the demise of Parnell, the Irish Parliamentary Party split into several factions. Redmond led the minority that supported Parnell. Elected Parnellite member for Waterford in 1891, he held the seat until his death. When the party was united again in 1900 Redmond became leader.
He was an influential member of the Land Conference of 1902, from which came the Land Act (1903), which gave a dramatic impetus to tenant land purchase. He was involved in long-drawn-out negotiations that resulted in the foundation of the National University in 1908. After years of political manoeuvring against delaying tactics by the Liberals he secured the introduction of the third Home Rule Bill in 1912. The opposition of the Ulster Unionists led by Carson took him by surprise, and the Irish Volunteers were formed and led by those who had no sympathy with his policy of constitutional reform by parliamentary methods.
When the First World War broke out in August 1914 Redmond proposed in the House of Commons that Ireland should be guarded by the Volunteers, north and south, and British troops withdrawn. The government ignored this and thwarted his efforts to have a distinctive Irish division formed to correspond to that approved for Ulster. Despite these rebuffs he continued to encourage Irishmen to join the British forces and his famous speech at Woodenbridge, Co. Wicklow, in which he exhorted the Irish Volunteers to fight, shows how much he believed that WWI was about the fate of small nations and in defence of liberty. The 1916 Rising was a shattering and completely unexpected blow to his policy. Nevertheless he struggled on and in 1917 suggested that a convention of Irishmen be held in Dublin to draft a constitution for Ireland within the British empire. The convention met in July 1917 and had made little headway when Redmond died suddenly on 6 March 1918. He was buried in Wexford.